On October 28, 2019, customer from Nigeria visited our company, and our president Mr.Dai warmly welcomed the customer.The customer made a field visit to our company and gave a high evaluation on our technical level and comprehensive service.
The main purpose of the customer's visit is to visit and investigate the sludge treatment hot water washing and microbial soil remediation process. After the meeting, the two sides put forward many constructive proposals.Through this meeting, the customer expressed his praise and recognition for our company's technology, and hoped to form a good cooperative relationship with our company in the future.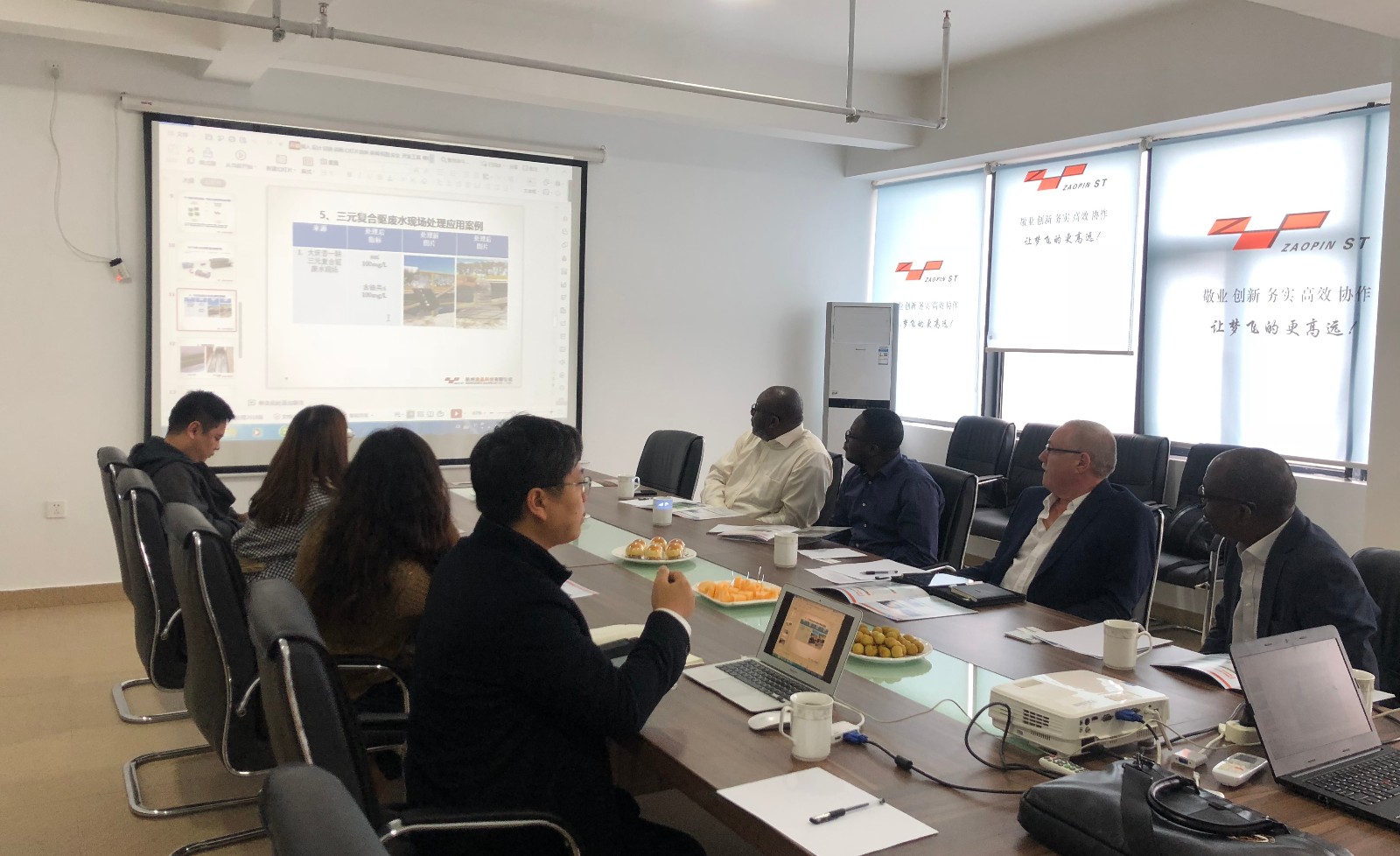 In the meeting room, President Dai briefly introduced the basic situation and technical ability of hangzhou manufacturing technology co., LTD., then led the customer to visit our company's technology research and development room, and gave a detailed video explanation on the hot water washing and soil remediation technology that the customer was interested in.The Nigerian customer highly praises the technical capability of hangzhou manufacturing technology co., LTD and hopes to have the opportunity to develop further cooperation.