On April 18, 2019, the head of Ding County, Aksu Xinhe County, Xinjiang, visited ZAOPIN ST investigation. After getting off the train, Ding led the team into the production workshop. Then he visited the R&D center and academician workstation to understand the technology of ZAOPIN ST in the oil field environmental protection industry and the landed projects. He also conducted in-depth work exchanges with General Manager Dai Boping.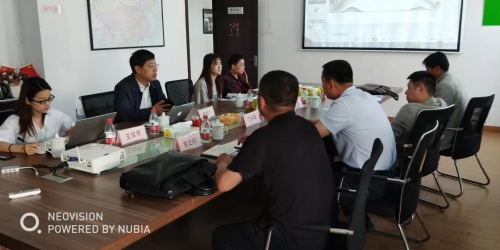 The team appreciated ZAOPIN ST's achievements in the field of oil field environmental protection, and gave guidance to the difficulties that may be encountered in the operation of landing projects. Finally, the project intention of Xinhe Juanhua Mud Treatment Station was preliminarily reached.
ZAOPIN ST will continue to make great efforts to do well in the field of environmental protection of oilfields under the guidance of the inspection team of Ding County Governor and strive to create a world leader in the field of environmental protection of oilfields.