Soil Remediation by Bio
In the process of oil exploitation, transportation, loading and unloading, processing and use, pollution caused by oil spill and discharge mainly occurs in oceans, soils and water bodies.
1.Principle of ZAOPINST Microbial Rehabilitation Technology
Unique Innovative Technology Concept: Microorganism + TRI-COLOR Technology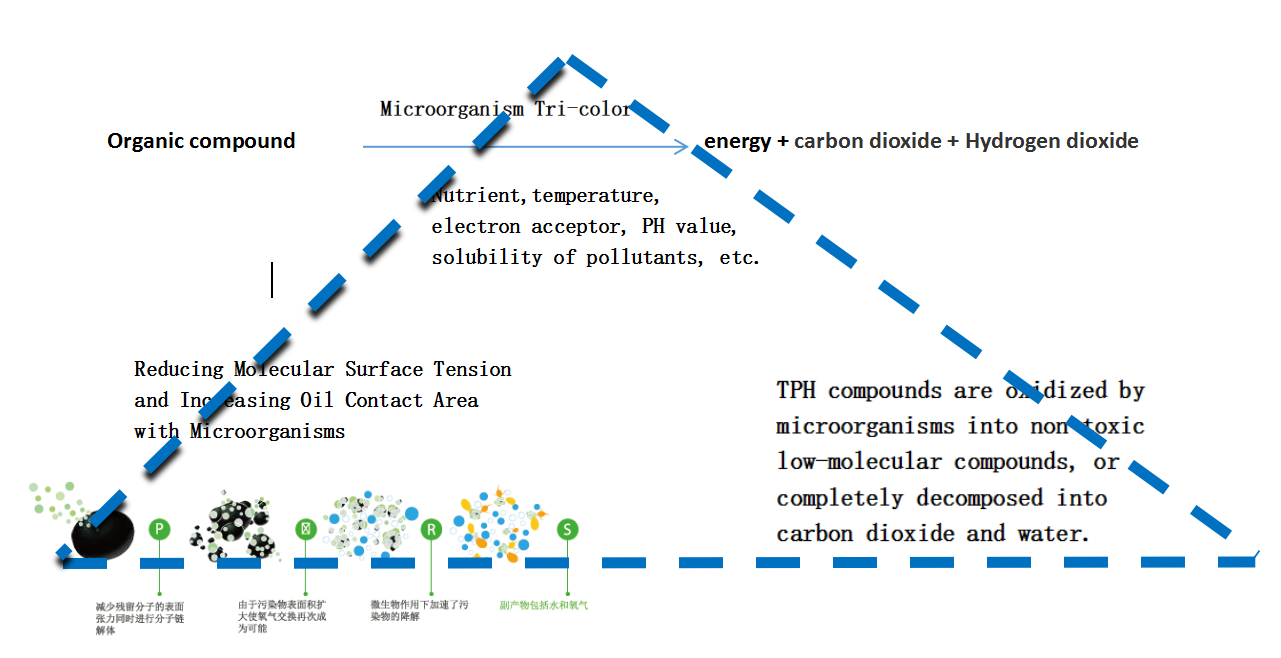 100% of the original bacteria group: Since 2014, manufactured technology has screened more than 1700 indigenous bacteria in oilfield sludge.
2.Advantages of Microorganism+Degradation Technology
(1) The dispersion of TRI-COLOR makes large oil molecules become small oil molecules, which is conducive to microbial degradation;
(2) Aboriginal bacteria are domesticated with TRI-COLOR environment, and the degradation environment of degradation bacteria is friendly and trustworthy, which is conducive to the work of strains.
(3) Superposition effect to improve degradation efficiency.
3.Degradation effect